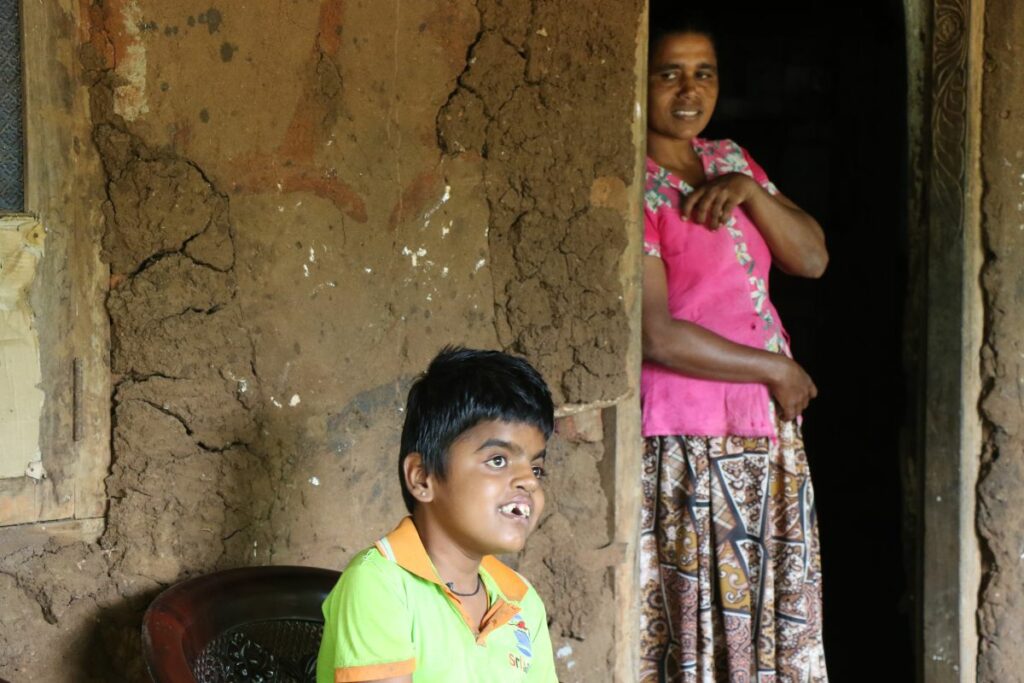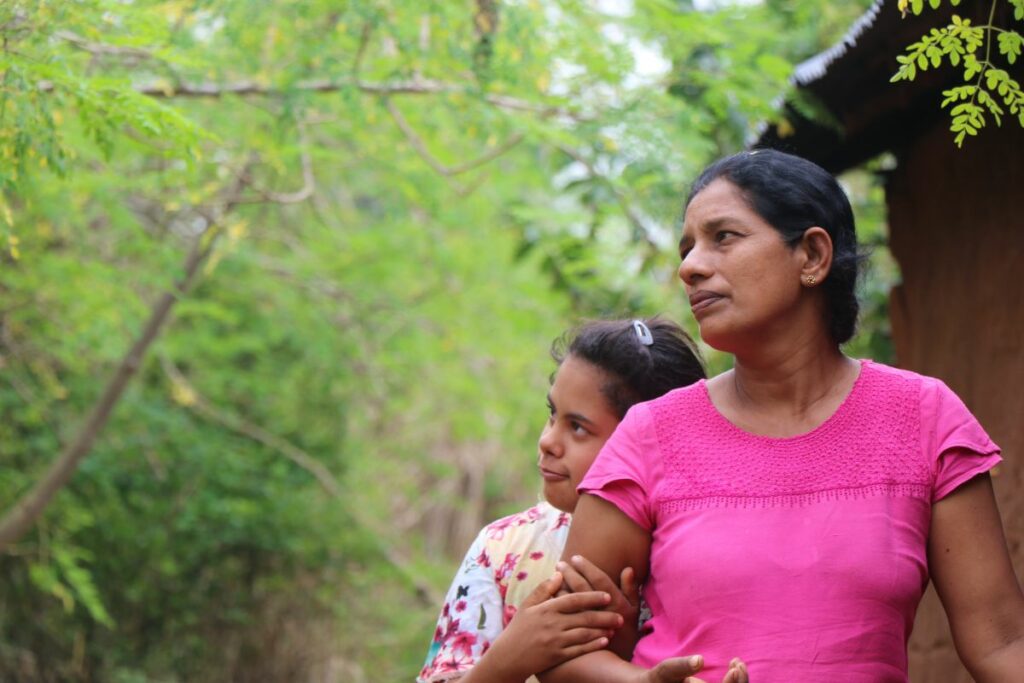 "Strength" – Improving Life standards of Children with Disabilities in Nuwara Eliya
 How you can you help a child with disability to improve their life standards?
Long term sponsorship program: Sponsoring one identified child with disabilities to full fill their needs such as improving assistive and accessibility facilities around home and attend to regular therapies for a duration of 1 year to 5 years. Estimated monthly donation expected is 10 $ – 20 $ per month.
One-time donation program: You can donate to strength program any amount you are willing. Even 1 $ can make a difference in child's life. We will pool all the donations and utilize funds to improve the life standards of children with disabilities.
Background
Despite the differences in the abilities, Children with disabilities (CWDs) have the right to have access to opportunities to achieve their development milestones and become independent individuals so that they will best be able to cope in a typical world. However, children with disabilities in Sri Lanka often experience deprivation of rights, exclusion, marginalization comparing to other children in the country.  
While CWDs in Sri Lanka, in General, experience a disadvantaged life, status of CWDs in tea plantation communities are even considered to be worse.  While, tea plantation communities are considered to be one of the most marginalized communities in Sri Lanka, there are many social and economic issues wide spread in their communities. Given the background of the tea plantation communities, the CWDs in these communities have very less opportunities to reach their development miles stones in order to best be able to cope in the society as independent individuals.
Even though Sri Lanka provides free health care for its citizens, CWDs in plantation communities have difficulties accessing government health care due to many reasons. First, the housings of the tea plantation communities are mostly situated remotely and isolated from the main cities where the government health care institutions are situated. Second, the parents of the CWDs are working in tea plantations full time and it is difficult for them to get off from work regularly to take the children for needed therapies or any other medical needs. Third, given the distance to the health care institutions from their settlements, travelling cost lots of money and time. Fourth, but not the last, the families of the CWDs have 3-4 children so that it is difficult for parents to spent most of their money and time for one child thus often CWD of the family is the one who is left behind. Similar to parents failing to direct the CWDs for medical needs, they also fail to engage them in education programs. Similar to health care, there is a huge gap in inclusive or integrated education opportunities in tea plantation communities. Even if there are institutions in the area, again the distance plays a huge negative factor that prevents these children from attending to those education institutions since parent cannot afford transport cost.  Due to above mentioned reasons and more, CWDs in tea plantation areas are do not often get opportunities to develop, rather they become even weaker and vulnerable over time as they don't get needed interventions. Even the children with disabilities that are curable/ improvable with right interventions end up being completely disabled and dependent due to lack of access to proper health services.
Problem statement
 As per a screening done in 11 estates in Nuwara Eliya, number of CWDs were identified. Of these children, many CWDs status have been worsened since they have not referred to recommended therapies regularly.  The early identification of the disabled children have been done, and the needed intervention plan has been developed by the relevant medical officials. However, continuation of the intervention has not been done by the parents due to financial barriers. When it comes to the clinics for therapies, the hospitals are either in Kandy or Nuwara Eliya cities which is too far for the estates that they live in. Most of these children cannot be accompanied in public transportations due to the status of their disability and hiring vehicles cost cannot be afforded by the parents. The same concern applies when these children are enrolled in schools. Travelling to school requires money and time of parents which often they can't afford. This has led to worsen the condition of these children and their development has thus been stagnant.
A Program for Action from T-Field Child Development Federation
"Strength " initiative help the identified children with disabilities in tea plantation areas to have access to needed health care , education and other services that provides opportunities to develop themselves to become independent individuals and improve the life standards.
Our Approach
TFCDF will identify the most vulnerable children with disabilities and enrolled in our sponsorship program to help them fight financial barriers to attend to needed interventions for their development.
TFCDF will firmly follow the guidance of CBR model to ensure that CWDs receive recommended health interventions, education, and empowerment through the proposed program model.
Advocate plantation management, government officials and other CBOs for community mobilization for improving living standards of CWDs and creating inclusive spaces in the respective communities.
TFCDF will continue to work closely with relevant government stake holders, other NGOs working in the area, and the communities to maximize the collective impact of the initiative.
TFCDF will strictly follow child protection and child safe guarding measures at every level of this intervention and will ensure all the stakeholders, including sponsors, strictly follow child protection and safe guarding measures.
To read more about how our programs benefits  children please visit
https://t-fieldchilddevelopmentfederation.com/
https://www.facebook.com/TFCDF
T-Field Child Development Federation, No 306, Windy corner, Blackpool, Nuwara Eliya